By: Brian Evans
The past week, Virginia Democrats have been plagued with a growing number of scandals, from the Governor's pro-infanticide comments to his blackface and KKK outfit, as well as, the Lt. Governor's sexual assault allegations. Now,  the third most powerful Democrat in Virginia has also admitted to wearing Blackface! Just when it seems that it couldn't look any worse for Democrats in Virginia, it has now been revealed by ABC News that Rep. Bobby Scott (D-VA) knew about the sexual assault allegations against Lt. Governor, and instead of calling out the Lt. Governor's alleged crime, he said nothing and buried the information!
Then, on Monday evening, it got even worse for Lt. Gov. Justin Fairfax. In fact, NBC News reported that the Lt. Governor went into a private staff meeting and attacked the woman he allegedly sexually assaulted and said…
"F*ck that bitch."

Lt. Governor Justin Fairfax
Fairfax has denied the allegations of using the hate-filled and vile language, but two sources that were said to be in the room, claim they heard his comments!
Then, Fairfax went on the attack and slammed the accuser and her credibility in a statement, as well as addressed the allegations of profane language directed at his accuser. He said…
NEW: Virginia Lt Gov Justin Fairfax released a new statement about the sexual assault allegations against him
The Lt. Governor's accuser went on to say that she felt "powerless, frustrated, and drained," after the Washington Post refused to publish her #MeToo claim.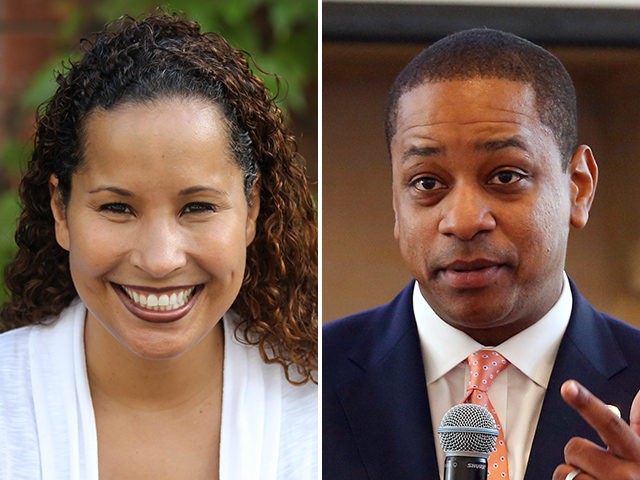 His accuser, Dr. Tyson is the California college professor alleging  Fairfax forced her to perform oral sex on him in a hotel room at the 2004 Democrat National Convention in Boston. The Lt. Governor Justin Fairfax denies any wrongdoing and says the sexual encounter was consensual.
After the story on Fairfax broke, the Washington Post was forced to admit that they had spiked the story. They then admitted that they had learned of her allegations in 2017, but dropped the story because…
The Post, in phone calls to people who knew Fairfax from college, law school and through political circles, found no similar complaints of sexual misconduct against him. Without that, or the ability to corroborate the woman's account — in part because she had not told anyone what happened — The Post did not run a story.
Ironically, each one of the Washington Post's excuses for spiking the story, are the exact same reasons that the same newspaper chose to publish the allegations against President Trump's Supreme Court nominee, Brett Kavanaugh. The only difference, the allegations against Fairfax appear to be much more credible than the ones they leveled against Kavanaugh!
Dr. Tyson's attorneys released a three-page statement that outlines the allegation and detailing her frustration at not being believed. In fact, she stated that she decided to go to the Washington Post with her story in 2017, when Justin Fairfax was elected Lt. Governor. She said…
The passion and resolve of so many survivors, coupled with the job security tenure afforded me, gave me the strength I simply did not have in 2004. By December 2017, I not only told many friends that Mr. Fairfax has sexually assaulted me but I also reached out to a personal friend at The Washington Post and spoke to his colleague about the assault. After The Washington Post decided in March 2018 not to run my story, I felt powerless, frustrated and completely drained. Again I tried to bury memories of this painful incident and focus my work on my students.
Now, in a bit of irony, after Virginia Democrat Attorney General Mark Herring called on Ralph Northam to resign over his blackface pics, now he has admitted that he wore blackface at a college party too.
CNBC reported:
Virginia Attorney General Mark Herring admitted he wore blackface at a college party in 1980, throwing even more chaos into an executive branch whose two top officials are under fire for separate scandals, one involving racism, the other involving alleged sexual assault.

Herring, a Democrat, is third in line to the governor's office.

The current governor, Ralph Northam, faces widespread calls for his resignation after a conservative news site last week published a photo from his 1984 medical school yearbook page showing two me, one in blackface, the other wearing a Ku Klux Klan robe and hood.

And Northam's would-be successor, Lieutenant Gov. Justin Fairfax, was accused earlier this week of sexually assaulting a woman at the Democratic National Convention in 2004. He denies her accusation.
Therefore, in what appears to be a growing number of scandals, the Virginia Governor, his successor, the successor's successor, and a Virginia Representative are all embroiled in racism, sexual assault, and accessory scandals!
Then on Thursday, the attacks expanded to the Republican Party, when a local newspaper confirmed that the State Senate Majority Leader Tommy Norment was one of the editors of a 1968 Virginia Military Institute (VMI) yearbook that contained numerous racial slurs and at least one blackface picture.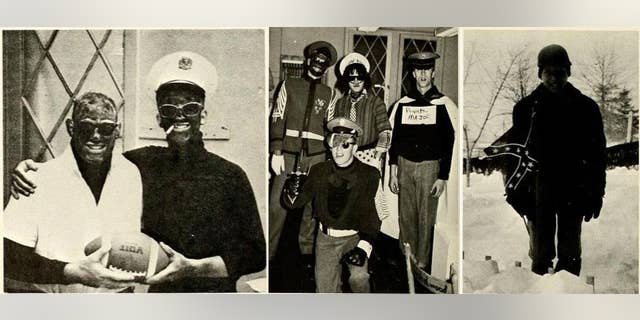 However, Norment defended himself and said that it was nothing more than a smear campaign, and a ploy to distract the public from the real racist and sexual assault scandals. He pointed out that he has not participated in, and he finds black-face and racial slurs disgusting.
It began on Thursday when the Virginian-Pilot reported that Norment was the managing editor of The Bomb, and said that one of the yearbooks included racial slurs against a student from Thailand and a picture of someone in black-face, which included a photo of a man in blackface standing with others in costumes and used racial slurs to describe a student from Thailand. Also, a caption under one photo said…
"He was known as the 'Barracks Jew' having his fingers in the finances of the entire Corps."
Norment said…
"The use of blackface is abhorrent in our society and I emphatically condemn it," Norment said in a statement on Thursday, after earlier telling reporters he did not want to discuss the topic. "As one of seven working on a 359-page yearbook, I cannot endorse or associate myself with every photo, entry, or word on each page. However, I am not in any of the photos referenced on pages 82 or 122, nor did I take any of the photos in question. As my comment on Page 236 notes, I supported the integration of VMI. And in 1997, I led the effort to have my alma mater include women for the first time. With 114 editions of The Bomb available online dating back to 1885, I am not surprised that those wanting to engulf Republican leaders in the current situations involving the governor, lieutenant governor and attorney general would highlight the yearbook from my graduation a half-century ago. Despite all of the distractions from the continuing controversies involving our statewide elected officials, I am intent on fulfilling the work of the people of Virginia by passing a fiscally responsible budget that provides tax relief for working families."
Therefore, Norment pointed out that he was not photographed in any of the blackface photos, and he said that he was only one of seven students who worked on the yearbook. He condemned the use of blackface and pointed out that although he worked on the yearbook, he "cannot endorse or associate" himself with every word or photograph in the books.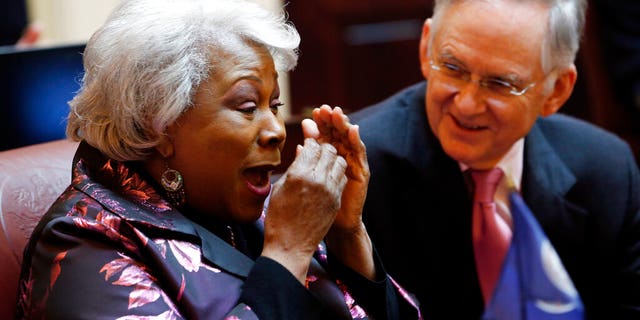 Norment suggested that Democratic operatives were hoping to distract the public from the ongoing scandals that have rocked the Virginia Democrat leadership. Regardless, it has been a rough week for Virginia politics, as it now appears that everyone is looking for dirt to dig up on anyone. The question is, whose skeletons will surface next?